CANDIDATE EXPERIENCE
Candidate experience matters
The recruitment process has historically focused on the organization's perspective, testing whether an applicant measures up to the position. But recently, the candidate's hiring experience has taken center stage.
Your candidate experience can mean the difference between hiring top talent or losing them to your competitors. Keep in mind that your hiring process is the first interaction a candidate has with your company. Make sure it's not the last.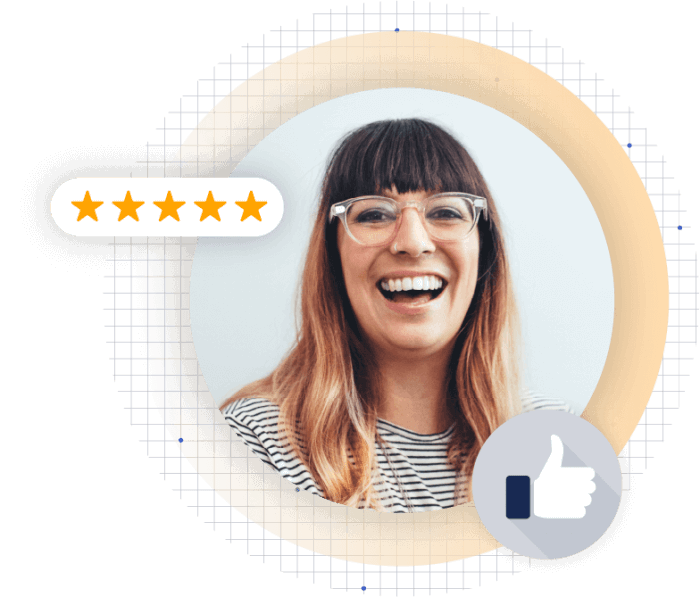 Every candidate matters
Just as you're evaluating each applicant, each applicant is evaluating your organization. And their experience during your hiring process shapes their opinion. In fact, 68% of applicants believe that a company's candidate experience is reflective of how they treat their employees.
And there's a lot at stake. 
A positive candidate experience makes:
candidates 38% more likely to accept your job offer
candidates 90% more likely to refer others to your openings – whether you hire them or not!
happier and more engaged employees, improving organizational productivity up to 40%
A negative candidate experience results in frustrated candidates who:
avoid the company as a consumer in future
share their negative experiences with other potential candidates via word-of-mouth, social media, and review sites, draining your future hiring pool
believe the poor experience is reflective of how you operate as an employer.
If a recruiter can only hire one of the 250 people who apply, that could leave 249 frustrated candidates with an unflattering and potentially false perception of your organization. A positive candidate experience comes down to making sure your candidates leave your application process feeling respected and fairly considered.
But my hiring process can't be that bad, right?
Maybe, but maybe not. There's a lot on the line, so it's worth taking the time to examine your recruitment process. After all, can you remember the last time experienced your organization's application process first-hand? You may be due for a check-up – or even an overhaul.
Currently, just one in four applicants report having positive candidate experience. That means that 75% of experiences aren't meeting candidate standards. Based on those numbers, your hiring process would likely benefit from some candidate-focused improvements. And Criteria's here to help.
Creating a positive experience at every stage
Application
Right from the start, be upfront about how long your application will take to complete. And once their application has been successfully submitted, push out an automated email confirmation. Little details like this put your candidates' minds at ease and highlight your company's commitment to efficient communication.
Since reaching out to hundreds (or even thousands) or applicants would be arduous, Criteria does the heavy lifting for you. The Criteria platform offers templated and personalized responses built right in so you can instantly reach your candidates.
Assessment
Candidates can feel when they've not been able to fairly represent their abilities, resulting in frustration and a negative impression of your business. Reduce the implicit bias inherent in human-lead hiring with Criteria's pre-employment assessments. They give every candidate an equal opportunity to present their abilities objectively. In a survey of over 4 million Criteria test takers, we found that our assessments had a 96% candidate satisfaction rating.
When Janico was looking to significantly reduce both their turnover rate and the length of their hiring process, they leveraged a combination of mobile-friendly assessments: Workplace Productivity Profile (WPP), Employee Personality Profile (EPP), and Criteria Basic Skills Test (CBST). They found that adding these assessments improved candidate perception of their employer brand while simultaneously helping them reach their hiring goals.
A multinational tech company was looking to update their employer brand and attract better candidates. They added Criteria's award-winning game-based assessment Cognify to boost their brand perception with candidates. They were successful. After adding this game-based assessment, 60% of their candidates felt the assessment had a positive impact on how they perceived the company.
Game-based assessments have the power to transform the tedious traditional hiring process into an enjoyable and engaging experience for your candidates, all while making your hiring process more objective and more efficient.
We offer a range of game-based assessments for every role level.
General Aptitude Mobile Evaluation (GAME) is perfect for entry level roles, testing critical thinking and attention to detail.
UCognify is multi-lingual and language-independent, so you can include candidates across a multitude of languages and locations.
Emotify tests a candidate's capacity to understand, perceive, and manage emotions.
Interview
Interviewing provides clarity on a candidate's professionalism, performance, and self-awareness. But how you conduct your interviews gives candidates insight into your organization as well.
Show off your company's excellent communication habits by giving candidates plenty of notice when scheduling an interview and encouraging them to ask questions. Make sure interviewers are professional and punctual, respecting the time and efforts of candidates who are brought in to interview.
However, interviews have some serious limitations, both because they can be inaccessible and because they can misrepresent a candidate's true capabilities. This especially impacts candidates who live far away, have a limited schedule due to caregiving or other obligations, or are neurodiverse.
The Criteria Video Interview platform allows candidates to present themselves authentically and at a time and place that works for them. Our VI platform was built with flexibility in mind, and it can be modified to allow for extra time, rerecording responses, and on the candidate's own schedule. Candidates record their answers on their own devices, enabling them to answer in whatever environment makes them feel most comfortable. Learn more about Criteria's video interviewing platform today.
Offer and rejection
Whether you decide to reject or select a candidate, make sure you inform them of your decision quickly. Once you've made your decision, contact your candidates as soon as possible – and don't ghost the people you didn't choose! Most candidates are applying to multiple companies and if you don't inform them fast enough, you could lose your top candidates to a competitor.
During recruitment, you're representing your brand at every stage with both internal and external stakeholders. The hiring process puts your employer brand is on full display to candidates. Go the extra mile to give your candidates an experience they'll remember for all the right reasons.