Help us change the way the world hires
Criteria is a technology company dedicated to changing the way companies find and hire great talent. We apply that same dedication when it comes to hiring our own team. We owe our growth and success to a passionate team of individuals working together to achieve a common goal. Discover what it's like to work at Criteria.
Criteria's Diversity, Equity,
and Inclusion Commitment
As a company, we are dedicated to fostering an inclusive culture that empowers each member of our team to bring their authentic selves to work every day. At Criteria, we recognize the strength that comes from diversity, equity, and inclusion in the workplace.
To support this commitment, we have established a robust DE&I Committee that provides monthly training resources to our global team. Additionally, we offer live "backyard" sessions to educate our employees on current topics within the DE&I space, further promoting a culture of learning and understanding.
Our unwavering dedication to building an inclusive work environment is not only beneficial to our team members but also positively impacts our clients and partners. We firmly believe that diversity is a strength, and we strive to create an environment where everyone feels valued, respected, and supported.
Join us at Criteria as we continue to champion diversity, equity, and inclusion in the workplace.
Perks and benefits
We are committed to promoting employee happiness and well-being in the workplace. We're proud to offer a generous bundle of benefits designed to support our team both inside and outside of the office.
We like where we work
We're fortunate enough to be named a best place to work thanks to employee feedback over the years.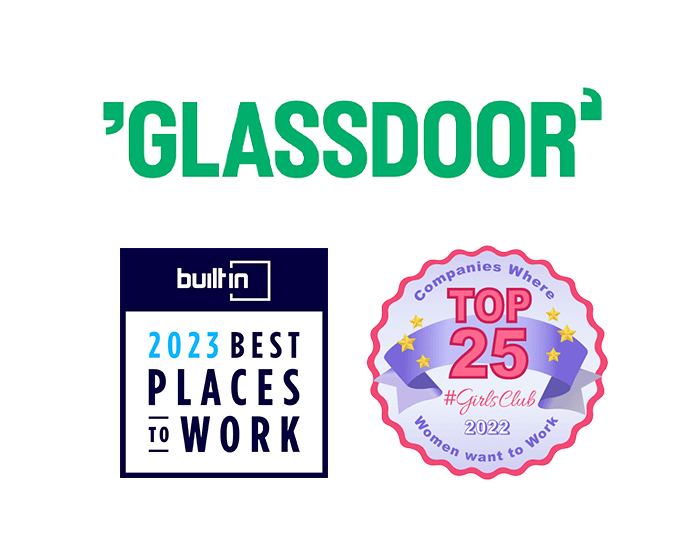 Join our team!
Interested in working at Criteria? 
Check out our open roles and apply today!