To say that the Great Resignation has caused significant upheaval in the job market is an understatement. Due to the high demand for talent, candidates can be selective about where they want to work. As a result, employers have had to put more effort into courting candidates, showcasing the perks of working for them. We figured, if you want to know what job seekers want, you need to ask them directly.
And in our 2022 Candidate Experience Report, that's exactly what we did. We asked our survey respondents to rank 7 major qualities that organizations offer in order of importance when considering a position. Here are the results:
1. Better work-life balance.
2. More opportunities for career advancement.
3. Better compensation.
4. Better manager and/or team.
5. Better work culture.
6. More sense of purpose at work.
7. Better benefits.
Better work-life balance took home the top spot – beating out evening from benefits to compensation. We know that candidates want flexibility. In fact, 97% of candidates are interested in a more flexible work arrangement, with 58% of candidates looking for remote-only work and another 39% interested in a hybrid work arrangement. To see work-life balance so strongly prioritized over other benefits (including pay) makes it clear that if you're trying to win over candidates, flexibility is the way to go.
We found this to be a recurring theme in the data from the Candidate Experience Report. When we asked candidates to describe their ideal workplace in three words, "flexible" won by a landslide, followed by "fair," "fun," and "supportive."
Image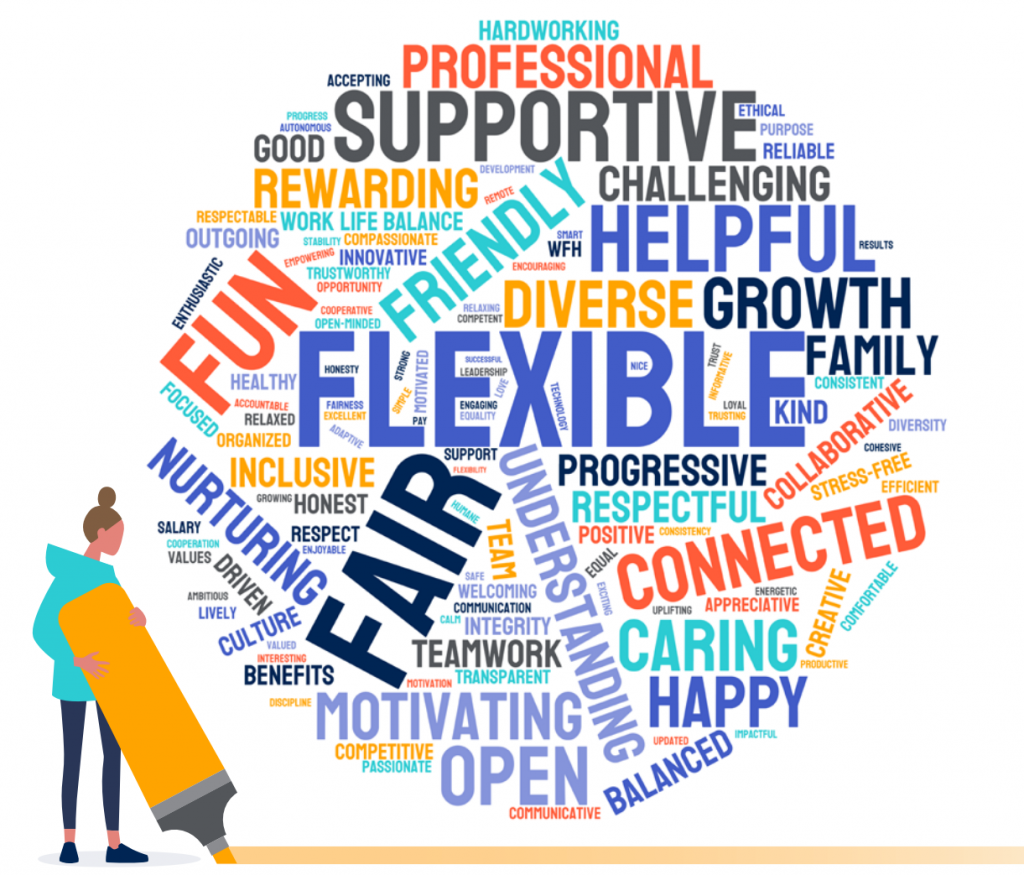 So if you're looking to make your organization more attractive to top talent, it might be worth reworking your strategy around highlighting what your organization brings to the table upfront. Candidates are most excited about flexibility and career advancement – not just a pay bump. Tout your company's ability to give candidates what they want from their next job directly in your job posting. Emphasize the positive aspects of your company culture and the tangible ways that they manifest at work during job interviews. If you want to win over job seekers, the first step is knowing what candidates want - the second step is giving it to them.
To learn more about what candidates expect from the hiring process these days, download Criteria's 2022 Candidate Experience Report today.