ON-DEMAND WEBINAR
How Game-Based Assessments Can Enhance the Candidate Experience
In this webinar, we will discuss: 
The importance of candidate experience in today's hiring market
How game-based assessments fit into this landscape
The types of game-based assessments that are emerging, and the science behind them
Practical ways to incorporate game-based assessments into your hiring process
Overview
In today's competitive hiring landscape, a good candidate experience is more important than ever. With the unemployment rate at a historic low, employers are facing a challenge when it comes to not just attracting top talent but also keeping them engaged and committed throughout the entire hiring process.

Out of this backdrop, game-based assessments have emerged as a new way to evaluate candidates' skills and abilities in a quick, unobtrusive, and even fun way. A typical game-based assessment transforms the experience from a traditional pre-employment test into a game-like experience.
Our Speakers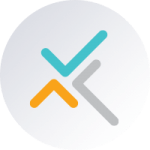 Hosted by Criteria