Cognitive Aptitude
Universal Cognitive Aptitude Test (UCAT)
Measures:
Critical thinking
Problem solving ability
Attention to detail
Logic and Analysis
Recommended for:
Any mid- to high-level positions that typically require a college degree, particularly for international candidates.
Test Description
The Universal Cognitive Aptitude Test (UCAT) is a pre-employment aptitude test that measures general aptitude, which includes the ability to solve problems, digest and apply information, learn new skills, and think critically. As a language-independent test, the UCAT does not test verbal ability, making it easily translatable and ideal for international use. The UCAT consists of 40 items with a 20 minute time limit.
Score Reports
Each individual is given a raw score and a percentile ranking. The raw score indicates how many questions (out of 40) the individual answered correctly, while the percentile ranking is a relative performance metric that indicates how the individual scored in relation to others who have taken the test. For example, a percentile ranking of 65 means that an individual scored better than 65% of the group on which the test was normed.
Sample UCAT Questions:
1. A city has a population of 1300. If the city's population grows 30%, what is its new population?
1420
1510
1600
1690
1780
Answer: D
2. How many of the four pictures in the left hand column are exactly the same as the corresponding picture in the right hand column?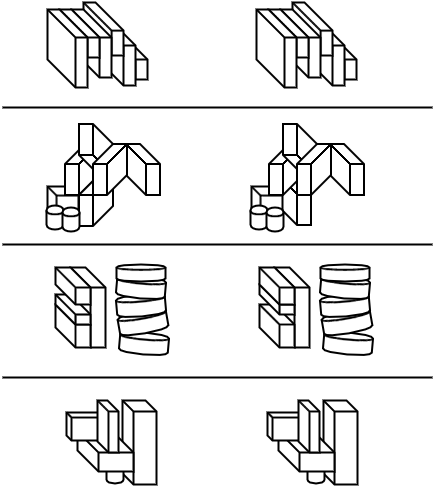 0
1
2
3
4
Answer: C
Validity Information
Construct Validity: The UCAT has been shown to be highly correlated with other leading measures of cognitive aptitude. For example, for a sample of 252 people who took the Criteria Cognitive Aptitude Test (CCAT) and the UCAT, there was a high (r=.80) correlation between the tests.