Cognitive Aptitude
Criteria Mechanical Reasoning Assessment (CMRA)
Measures:
The ability to learn how to operate, maintain, install, and repair equipment and machinery.
Recommended for:
Machine Operators
Electricians
Construction Workers
Field Service Technicians
Mechanics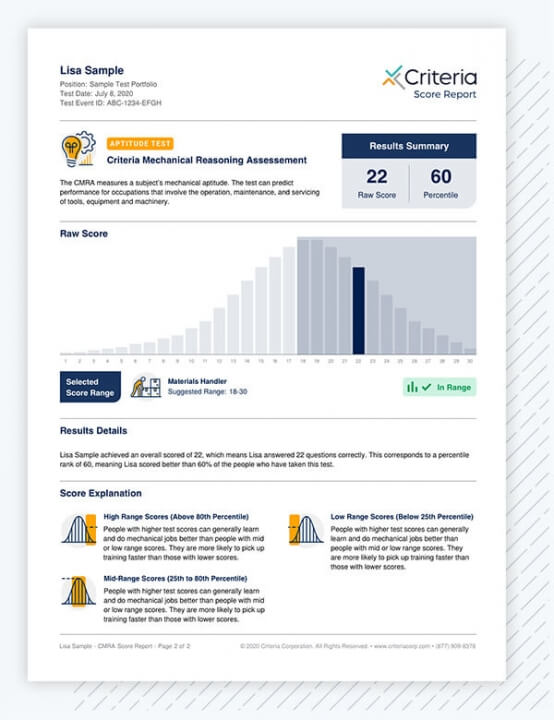 Test Description
The Criteria Mechanical Reasoning Assessment (CMRA) measures a candidate's mechanical aptitude and reasoning ability. The CMRA is a short, mobile-friendly test that can predict performance for occupations involving the operation, maintenance, and servicing of tools, equipment, and machinery. Reading level for the CMRA is estimated to be at the sixth-grade level, and the content is designed to minimize gender and racial/ethnic bias that can occur in other traditional mechanical aptitude tests.
Score Reports
Each individual is given a raw score and a percentile ranking. The raw score indicates how many questions (out of 30) the individual answered correctly, while the percentile ranking is a relative performance metric that indicates how the individual scored in relation to others who have taken the test. For example, a percentile ranking of 65 means that an individual scored better than 65% of the group on which the test was normed.
Sample CMRA Question:
Which metal bar can withstand more pressure before being flattened by the vice?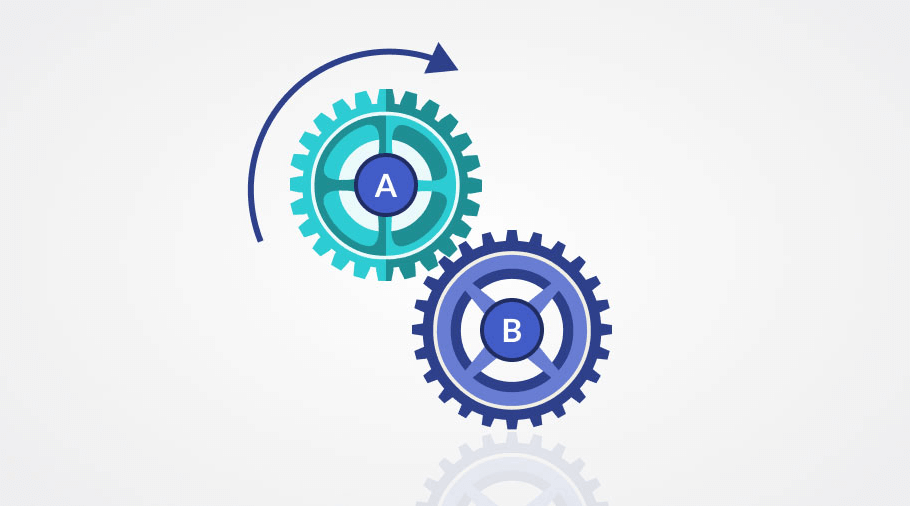 A
B
No Difference
Answer: B
Validity Information
The CMRA has been extensively validated, demonstrating that the test is highly predictive of job performance for a wide variety of jobs that require the operation, maintenance, and repair of equipment and machinery. During the validation process, extra care was taken to reduce adverse impact along gender lines, and the test has demonstrably less adverse impact than other mechanical aptitude tests.