ON-DEMAND WEBINAR
Using Talent Pools as the Foundation of Your Talent Strategy
Your takeaways from this webinar include:
What's a talent pool and how is it different from succession planning
The benefits (and possible challenges) of creating talent pools
3 Strategies to consider when creating a talent pool
How to measure your success
Overview
According to research from the Association for Talent Development (ATD), only 35% of organizations have a formal succession planning process in place. The most common reasons for not having a succession plan include the fact that they're complex to create and maintain as well as the challenges with talking to employees about their roles in the plan.
But organizations are also well aware that not having an internal talent pipeline can be problematic for staffing and, ultimately, the business' bottom-line. The good news is there's another option to succession planning: talent pools.
Join us and Sharlyn Lauby, president of ITM Group and author of the blog HR Bartender, as we discuss talent pools.
Our Speakers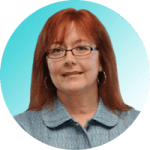 Sharlyn Lauby
HB Bartender