ON-DEMAND WEBINAR
The Psychology Behind Winning Teams
In this on-demand webinar, you'll learn:
What Makes for an Effective Team
There's a lot of strategy and data that goes into growing your team. But how do you know how it truly impacts your decisions? In this on-demand webinar, we dive deep into what are the secrets to making an effective team.
How to Assess Cultural Fit
Culture fit has been a buzzword for the longest time in HR. But what does it actually mean to hire for it? And how can you ensure you're assessing "culture fit" accurately? In this recording, our panelists discuss how to do just that.
Actions to Modernize Assessments
How do assessments fit into the equation of creating a more effective team? And what can be done to the assessment process to ensure you're evaluating your candidates as effectively as possible? We discuss this topic in depth in this on-demand webinar.
Our Speakers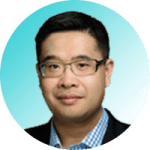 Charles Mah
Chief Evangelist
iCIMS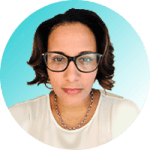 Jewell Parkinson
Chief People Officer
iCIMS