ON-DEMAND WEBINAR
The Psychology Behind Building an Inclusive Workforce
In this on-demand webinar, you'll learn:
What is Inclusivity and What Does It Look Like in the Workplace
In this webinar, we'll discuss the definition of inclusivity and how it applies to the workplace. We'll also discuss key characteristics of a more inclusive work environment.
What Are the Costs of Not Having an Inclusive Workplace
We'll also discuss the costs associated with having a workplace that consists of incivility, bias, and disrespect as well as the clear benefits of creating and maintaining a more respectful work environment.
Top Tips and Strategies to Create a More Inclusive Workplace
After covering the costs of not having an inclusive workplace, we'll go into detail over steps and strategies that your company can use to create a more inclusive work environment.
Our Speakers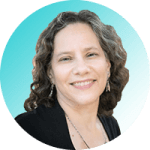 Dr. Robin Rosenberg
Live in Their World