ON-DEMAND WEBINAR
Support Remote Learning and Development Using These 5 Strategies
After watching this webinar, you'll learn:
The business reasons that organizations need a learning strategy for remote employees
5 different types of learning that remote employees can participate in
Relevant learning and development topics for today's remote employee
Steps for developing an organizational learning strategy
Tips for creating the right learning environment for remote employees
Overview
Many organizations are extending their plans for having employees work from home. And while COVID-19 initially might have caught us off guard, it's time for organizations to strengthen their remote work strategies.

One of those areas is employee learning and development. Remote employees need the same amount of learning and development as onsite workers and at pre-COVID levels.
Hosted by Sharlyn Lauby, author of the blog HR Bartender, and the Criteria team, this free on-demand webinar explores how organizations can support learning and development for remote employees.
 
Our Speakers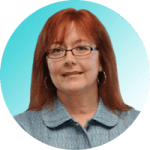 Sharlyn Lauby
HB Bartender