ON-DEMAND WEBINAR
How to Find More Qualified Candidates in 2021
In this free on-demand webinar, you'll learn:
Why Sourcing for Quality Over Quantity Yields Better Results
On some level, it's easy to get lots of applications. What's hard is finding ways to attract more qualified candidates. In this webinar, we'll discuss why it is crucial for organizations to prioritize sourcing for quality over quantity.
Strategies for Finding More Qualified Candidates
After establishing the importance of sourcing for quality, we'll dive into several strategies you can use to find more qualified talent in the coming year.

How to Measure Sourcing Efforts and Share Findings with Management
Measuring and understanding your sourcing results can be a challenge. We'll discuss ways that you can assess your sourcing efforts and communicate those findings to management.
Our Speakers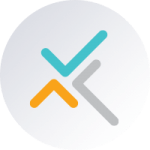 Hosted by Criteria