ON-DEMAND WEBINAR
5 Activities for Successfully Managing Remote and Hybrid Teams
After watching this webinar, you'll learn the following:
What is remote and hybrid work
Over the past year, organizations have learned that employees can effectively work remotely and be productive. In this webinar, we'll go over the exact definitions of remote and hybrid work and explain why neither are going away anytime soon.
5 activities to successfully manage remote and hybrid teams
We'll also discuss the activities every manager should engage in when they have a remote or hybrid team. Regardless of your current situation, this conversation will offer insights for better management that will be necessary for business and career success.
How to sell ideas to managers
After covering the definitions of remote and hybrid work and the activities necessary to successfully manage remote/hybrid teams, we'll go over the final step - selling these ideas to management!
Our Speakers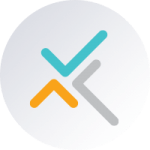 Hosted by Criteria