Microsoft Office is the most popular suite of productivity applications used by businesses today, with organizations in virtually every industry looking for employees with proficiency in applications like Excel, Word, and PowerPoint. Understanding the ins and outs of these applications is essential for new hires to hit the ground running after they're onboarded. However, hiring managers often struggle to accurately evaluate candidate proficiency in these applications from resumes and in interviews. Just because someone says they know about PivotTables doesn't mean they actually know how to use them on the job!
One way to easily assess a candidate's proficiency in these applications is using skills tests. These assessments measure proficiency in these Microsoft Office applications and are designed to determine whether an individual has the required level of skill required to perform in the job. By assessing a candidate's ability to proficiently use these applications upfront, employers gain a more accurate picture of a candidate's skills. Ultimately, knowing how well your candidates understand these Microsoft applications can reduce the need for training, shorten ramp-up times, and enhance productivity.
Criteria's Microsoft Office skills assessments have been freshly renovated to support Office 365 versions of Excel, Word, and PowerPoint. Previously, Criteria's versions of these assessments supported Microsoft 2013 and 2016, and they tested basic skills within these applications. But we know that sometimes you need to understand if a candidate possesses a deeper knowledge of these programs that goes beyond the basics.
That's why our upgraded Office 365 skills tests now assess basic through to advanced tasks. Our new Excel 365 assessment even includes simulations if you choose to use the Interactive version. Plus, these three new assessments are adaptive in nature – resulting in a shorter testing time and better candidate experience.
 Let's dive a little deeper into these updated assessments!
1. Improved Candidate Experience
These latest Office 365 assessments feature adaptive testing. What does that mean? Well, the assessment actually adjusts each question that is presented to a candidate based on their previous response. For example, if a candidate gets a question correct, the following question they receive will increase in difficulty. If they get it wrong, they will be fed a question of similar or lower difficulty.
As a result, candidates don't leave the assessment feeling that they got every question wrong. Instead, this style of assessment accurately measures a candidate's proficiency faster, using fewer questions than traditional assessments.
Plus, the upgraded look and feel of these assessments will feel more job-relevant to candidates who are more familiar with the latest version of these Microsoft applications while still enabling you to find candidates who are job-ready.
Each of these updated assessments features assessment takes about 5 minutes to complete and assesses candidates with 12 questions from a large question bank for increased test security, ensuring that no two candidates will be given the same set of questions. 
2. Excel 365 Assessment Updates
The Excel test measures an individual's ability to successfully complete basic through to advanced level tasks. These include correctly using features like formulas, PivotTables, Macros, and more through a series of simulations and multiple-choice questions.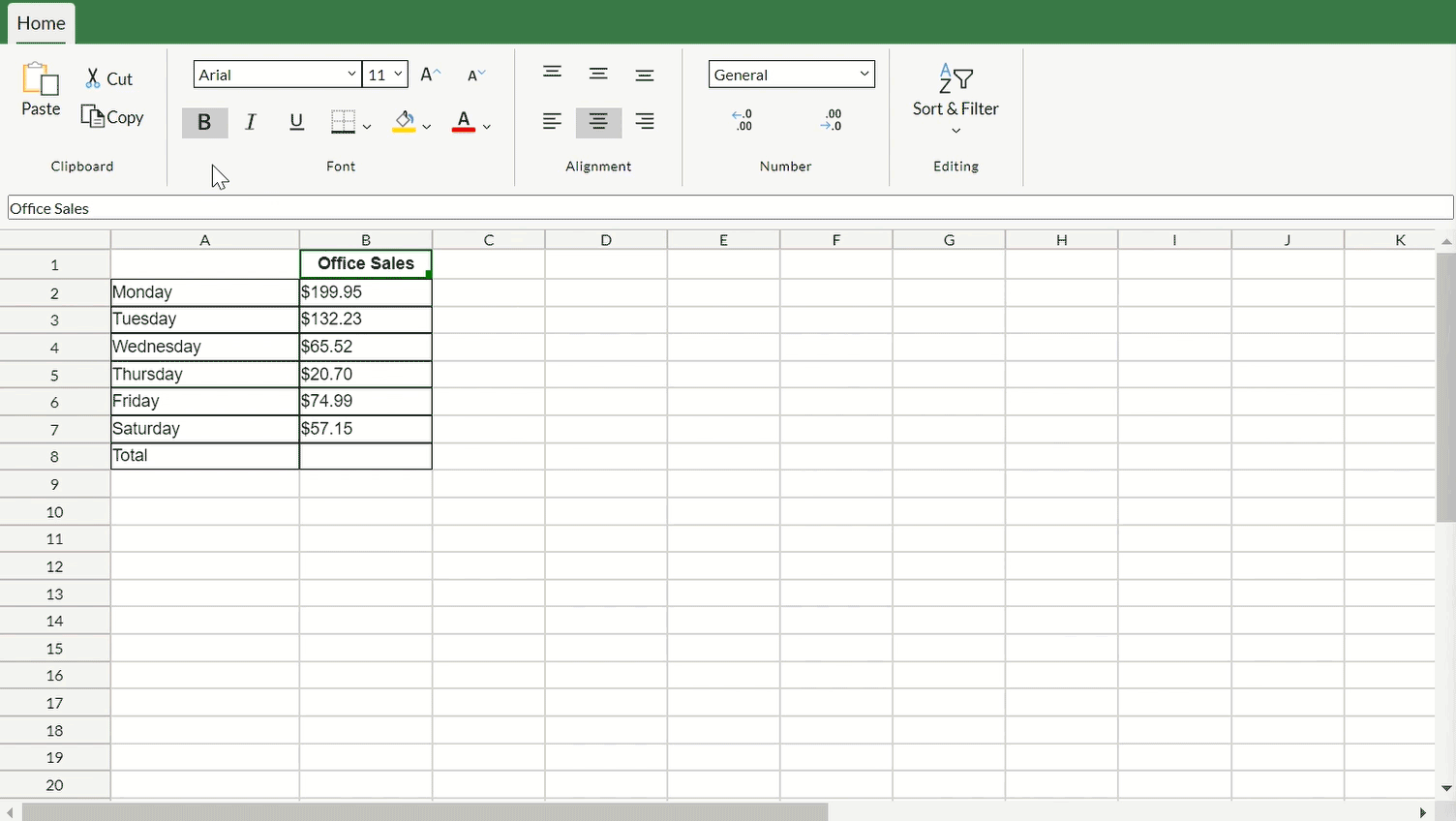 There are two versions of this Excel 365 assessment, one that includes simulation exercises and one that does not. If you're interested in including simulations, consider our Excel 365 Interactive Assessment. It includes an additional 3 interactive and realistic simulations on top of the 12 multiple-choice questions from the standard Excel 365 assessment and takes approximately 7 minutes to complete instead of 5.
Criteria's Excel 365 test can be used to evaluate candidates for a variety of roles, including finance professionals, accountants, administrative assistants, auditors. It's a great assessment to use when hiring for any role that requires Excel proficiency.
3. Word 365 Assessment Updates
The new Word test measures an individual's ability to successfully complete basic through advanced level tasks. This includes checking if a candidate is comfortable with things like formatting text and objects, to creating table of contents and mail merges. Employers can assess job readiness and reduce training needs for roles that require regular use of Microsoft Word.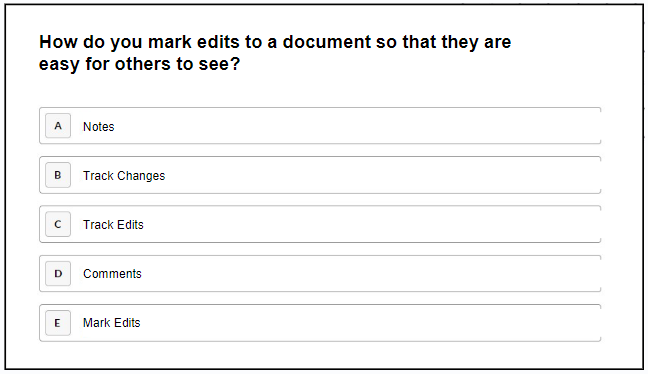 The Word 365 test can be used to hire any role that requires proficiency with Microsoft Word, including positions like administrative assistants, executive assistants, customer service representatives, paralegals, and receptionists.
4. PowerPoint 365 Assessment Updates  
The PowerPoint assessment measures proficiency with a wide range of PowerPoint's features and functionalities. This assessment evaluates critical PowerPoint fluency skills, like working with images and charts, formatting objects, slide transitions, creating and using themes, animations, and much more.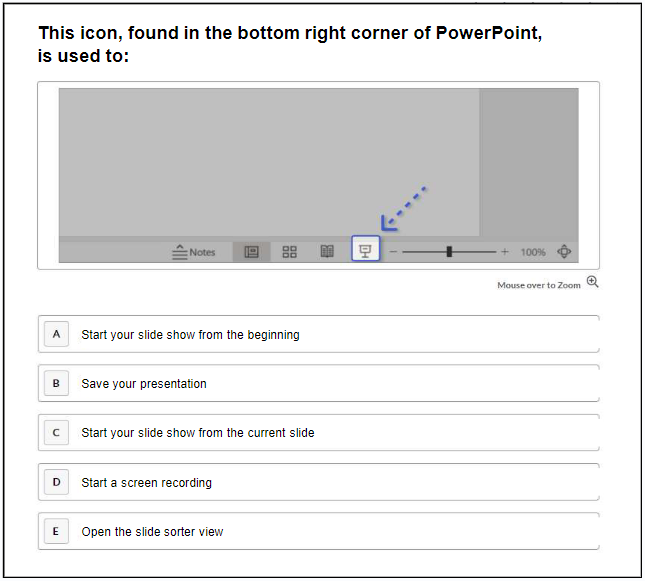 The PowerPoint 365 test is great for hiring administrative assistants, executive assistants, sales and marketing professionals, and internship roles.
We hope these newly upgraded Office 365 assessments will help you identify top candidates who are competent performing common tasks in Office 365. All these assessments can be administered separately or together, depending on the job requirements for any given position. Once the assessment is completed, you will immediately gain useful insights in a detailed score report, which contains both a numerical score and a proficiency rating from "Beginner" to "Advanced" for easy evaluation.
Our goal, as always, is to empower you to make informed talent decisions for your business. These product updates are now live in the Criteria platform and require no action from you to access them. And don't worry – if your organization still uses 2013 and 2016 Microsoft application, these version assessments are still available for you to use!
If you have any questions or feedback, don't hesitate to reach out to your dedicated Customer Success Manager.