To help you view, filter, and manage your candidates quickly and effectively, we've made some major updates to the Candidate Results page. These new improvements include a cleaner grid view of all your candidates, the ability to pick and choose what results you'd like to have visible, and faster access to detailed candidate results.  
These latest updates will automatically appear the next time you log in. If you feel more comfortable navigating the old Candidate Results page, you can also easily toggle these changes off or on. Just click into your User Preferences and select the "Show New Results Page" option. 
1. An Updated Grid View 
We've streamlined how you can see your candidates with an updated grid view. Now, you can see more candidate results quickly - and all in one place. View a candidate's last activity, talent signal, ratings, and individual assessment results simultaneously. 
This high-level view enables you to quickly pinpoint your strongest candidates and make decisions about who to move forward in your hiring pipeline. You can easily sort and compare candidates by the information that is most valuable to you, whether it's by their overall talent signal, candidate rating, or their performance on a specific assessment.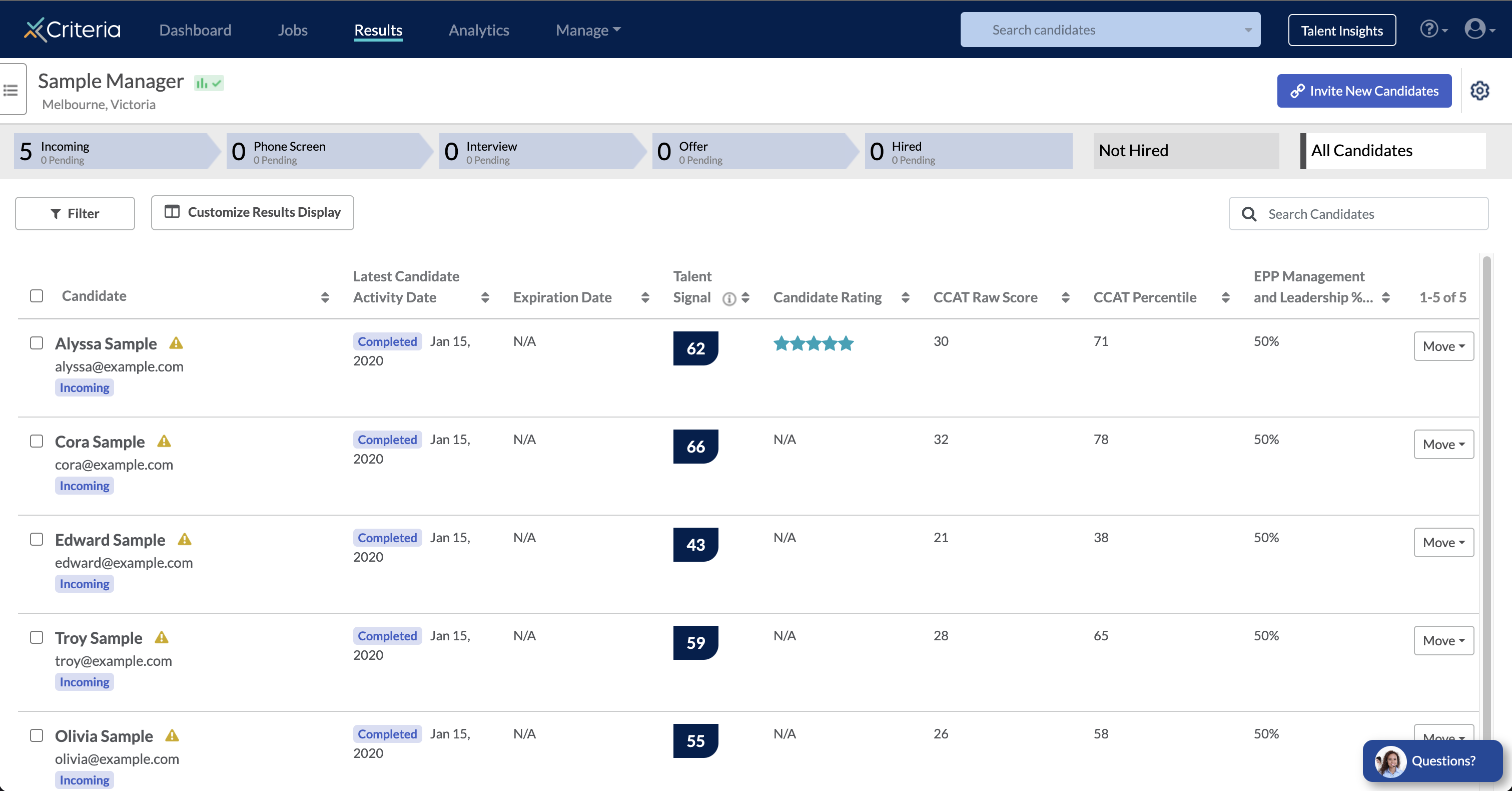 2. A Customizable Results Page 
You know what information is the most relevant to your hiring decision. That's why the new display allows you to choose from a wider selection of data points to customize the insights that matter to you. 
This makes sorting candidates easier than ever before, allowing you to harness the full power of the data Criteria assessments provide to you.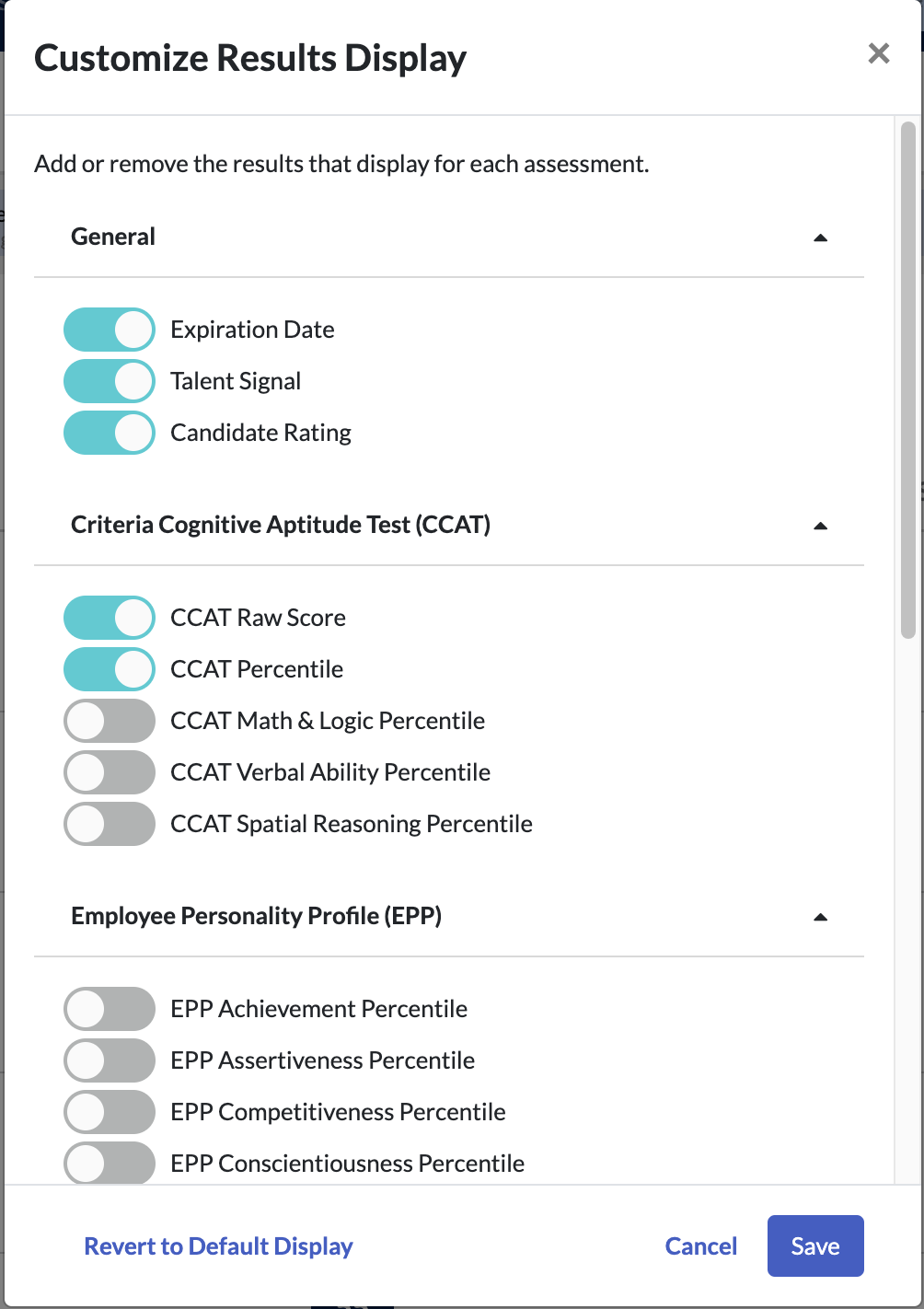 3. Quick Access to Candidate Insights 
We've made it possible to access detailed results on any candidate with just one click. For an in-depth view of a candidate's performance, simply click on that candidate's name. You'll be able see all their candidate details, including assessment results, applications, attachments, and any notes. 
You can also quickly click between candidates for fast comparison between your top contenders for the role, allowing you and your hiring team to make the most informed talent decisions for your organization.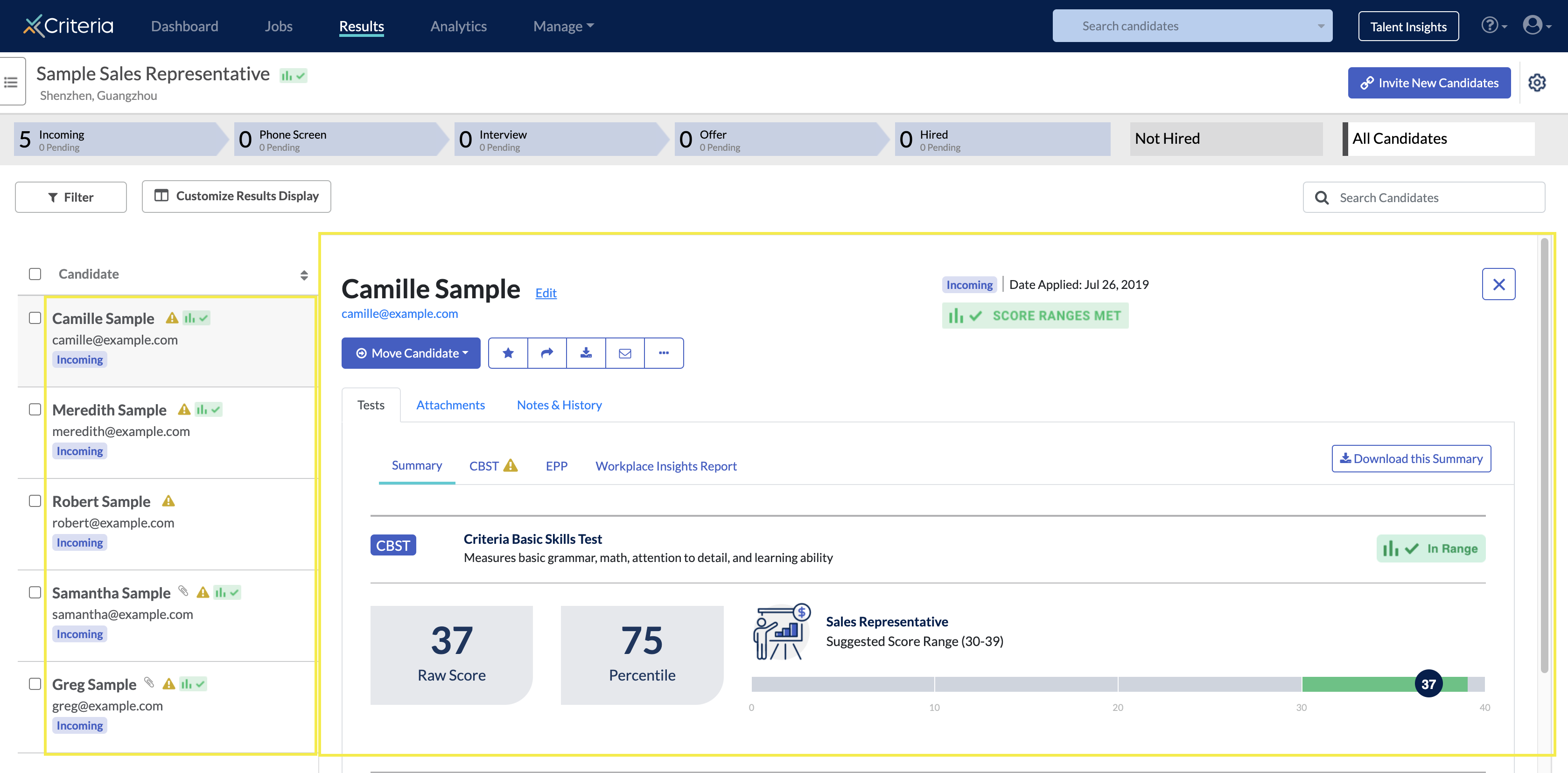 We hope these new features increase the speed, ease, and efficiency of your candidate review process. Our goal, as always, is to empower you to make informed talent decisions for your business. These product updates are now live in the Criteria platform, so head in and check them out for yourself!  
If you have any questions or feedback, don't hesitate to reach out to your dedicated Customer Success Manager.