VIDEO INTERVIEWING
Supercharge Your Hiring with Video Interviewing
Enhance your employment brand and pinpoint top talent faster with video interviewing by Alcami, a Criteria company.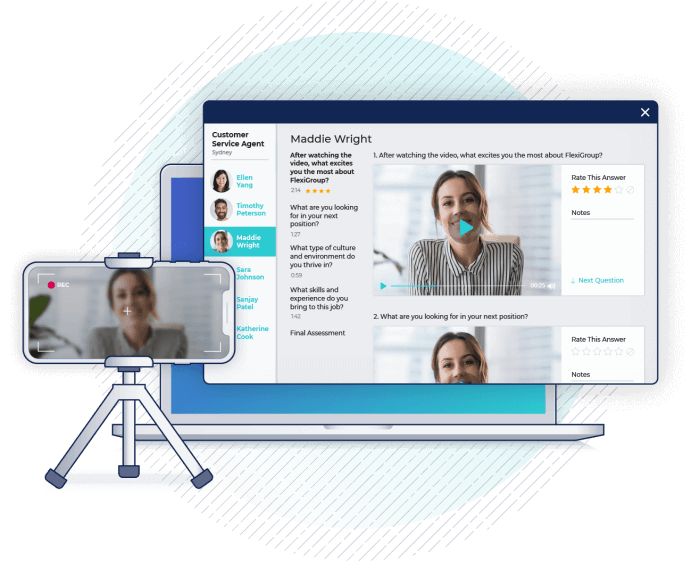 Video interviewing has increased exponentially since 2020, and even with many organizations moving back to the physical office, hybrid and remote teams are here to stay. No matter where your organization works, it's important to build a hiring process that enables you to quickly, accurate, and objectively pinpoint top talent, regardless of location or time zone.
Now you can combine the power of Criteria's innovative assessments with Alcami's on-demand video interviews to achieve your hiring goals under a single contract.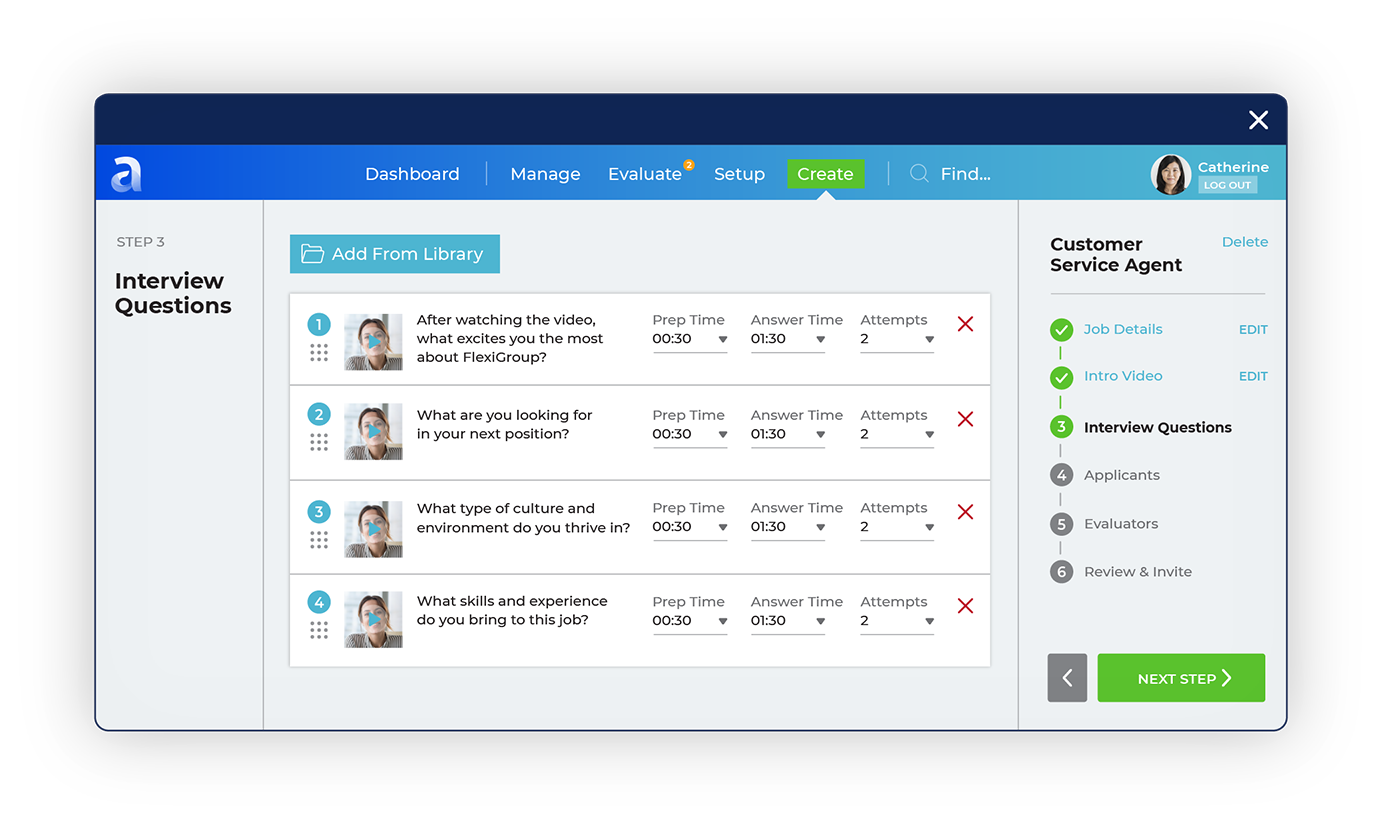 Why choose Alcami?
Alcami offers the latest in video interviewing technology to help you get clear insights into your candidates in an efficient, objective, and structured way. Alcami's robust and scalable one-way video interviewing platform provides a superior candidate experience and offers advanced tools for minimizing bias and increasing diversity. Alcami enables you to:
Make an excellent first impression
Treat your candidates to a rich, brand-immersive experience with a fully branded candidate portal. Within this customizable portal, you can include intro videos to showcase your organization's culture and the experiences candidates can expect if they're hired. You can also record your own interview questions directly into the platform, so employees can "meet" the people they may be working with.
Offer an outstanding candidate experience
Candidates can complete their interviews on any device directly from their browser without the need to download an app. There's no complicated setup and instructions are simple. Candidates can also practice and in some instances re-record their responses or hide their own video while recording if it makes them feel more comfortable. 24/7 technical support is just a click away if required. Alcami's commitment to candidate experience is the reason why candidates complete Alcami interviews at industry-leading rates.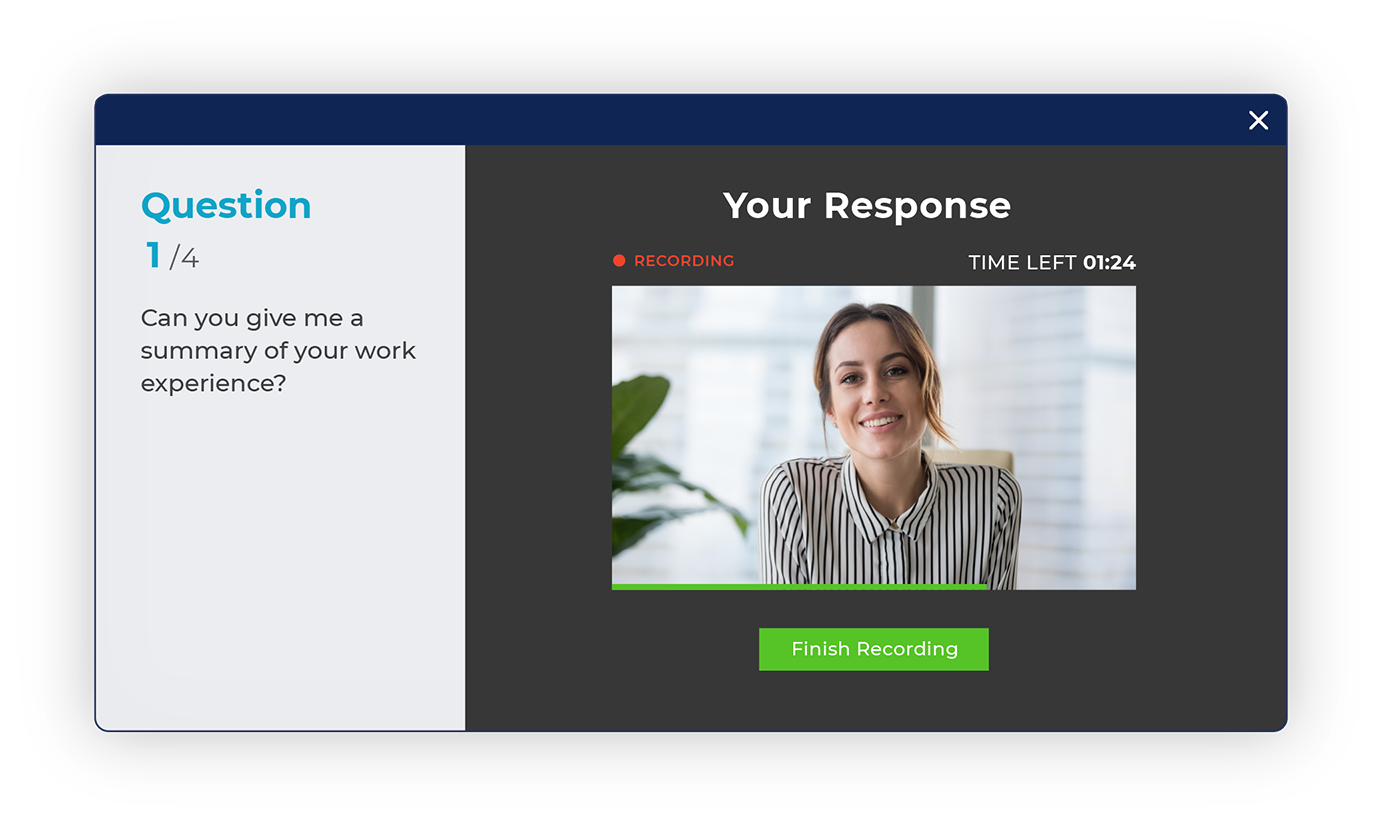 Recruit for diversity
Alcami offers innovative tools to reduce bias and help you hire a more diverse team. For example, Alcami enables you to:
Ask each candidate to respond to the same, standardized interview questions, the foundation of a fair and objective structured interview process
Mask videos, candidate details, and disguise voices to minimize hiring manager biases
Offer adjustments for candidates with diverse or neurodiverse needs
Reduce group-think bias by hiding other evaluators' ratings and comments for each candidate.
Know that your data is secure
Alcami has been the choice of mid-sized companies to global organizations and government bodies who depend on a scalable, reliable platform that enables them to store their data in a secure and compliant way.
Streamline your process
View, rank, and progress your candidates from wherever you are. Criteria's assessments and Alcami video interviews offer a best-in-class experience that enable you to quickly move the best candidates through your recruitment pipeline, no matter where you and your hiring team are located.
Alcami video interviews can be placed anywhere in the hiring process to help you prioritize your candidates and reduce time to hire.
Here's an example workflow of how to incorporate Criteria's assessments and Alcami's video interviews into a predictive and efficient process:
Invite applicants to complete Criteria assessments
Review assessment results in real time
Shortlist candidates based on their assessment results
Set up role- and competency-specific questions using Alcami
Invite candidates to complete their video interviews
Review interviews and share with other stakeholders to facilitate efficient decision-making.
Combine the power of assessments and structured video interviews
Candidates love Criteria's innovative assessments and enjoy the flexibility of completing them anywhere, any time, and on any device. Now, you can add Alcami's on-demand interviews to your recruitment pipeline to engage your candidates from their very first interaction with your organization. Together, Criteria assessments and Alcami video interviews provide a positive experience for your candidates that's consistent, structured, and fair.