ON-DEMAND WEBINAR
Avoiding the Bad Manager Problem: Best Practices for Hiring Successful Managers
Overview
Every company says that people are their most valuable asset, but do we really behave that way?
If we were serious about our most valuable asset, we would never entrust that asset to managers who are untrained and ill-equipped to manage that asset. Yet virtually every organization has bad managers—people who are in a managerial role but who are just not good at managing people. How did they get into that role? Simply put, they were good at doing something else, so we promoted them into a managerial role.
In this webinar, we will discuss ways of selecting managers based on their abilities and competencies to perform the role—just as we do for every other position. We will look at ways of assessing managerial capabilities by first looking at just what the competencies are for this vitally important role. We will then explore ways of assessing people for the role. We will also examine methods for developing managerial competencies—both before putting people in the role and while they are in the role. We will conclude by discussing performance assessment for people managers.
Our Speakers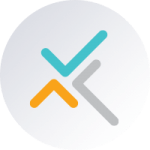 Hosted by Criteria