ON-DEMAND WEBINAR
Applying the Principles of Strategic Talent Management to Talent Acquisition
Overview
In the book Aha Moments in Talent Management, Mark Allen defined Talent Management simply as "a series of practices managers use to maximize the value from an organization's most valuable asset—talented people."
In this webinar, Dr. Allen will share best practices of Strategic Talent Management as applied specifically to the Talent Acquisition process. As Jim Collins memorably wrote in Good to Great, leaders of great companies "start by getting the right people on the bus." This webinar will focus on strategic ways of populating your talent bus.
We discuss:
The difference between Recruiting and Strategic Talent Acquisition
Why it is essential to have a Talent Acquisition Strategy
What really matters to candidates (hint: it's much more than compensation and benefits)
Why employment branding is so critical in the process
The value of evidence-based hiring vs. intuition
The sad state of most companies' Talent Acquisition processes—and what a wonderful opportunity this is for you
About the Speaker:
Mark Allen is an educator, speaker, consultant, and author who specializes in talent management, corporate universities, and human resources. He is the author of Aha Moments in Talent Management, The Next Generation of Corporate Universities, and The Corporate University Handbook.
Our Speakers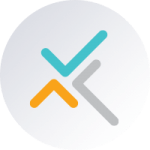 Hosted by Criteria